At The Peterman Group, we exceed expectations.
A culture of doing the right things.
Anyone can promise great service, but not everyone can deliver it. At The Peterman Group, we've built a culture around doing the right things. But don't just take our word for it. Read these client testimonials to see exactly what we mean.
"I have worked with The Peterman Group for nearly 10 years for my company's business needs in both general insurances as well as on the employee benefits side for health insurance. Throughout this time of working together, they have always provided incredible support along with in-depth product knowledge. The folks at The Peterman Group are genuinely concerned about my business and understand the needs and daily challenges of business owners. They've earned my loyalty and trust and would be a valuable resource for any business insurance needs."

Brian Sirhal
"The Peterman Group has been wonderful. They are very professional, and their response time is the same day. The initial meeting with Todd Peterman was very informative; we feel he puts his clients first. We had workers' compensation claim that Mike from the group walked us through every step of the way. Shannon is our go-to person and has answered all of our questions or found the answers. We are so glad we switched companies. We look forward to a long working relationship with The Peterman Group."

Cindy Maguire
"Our company has used Peterman Group as our benefits provider for over five years. I have nothing but positive experiences both working with Mike and Debbie as well as the others on the team. They are professional, punctual, and truly care about their clients. I highly recommend their services no matter what size company you have!"

Kathleen Glenn
"Monica has been my home and auto insurance agent for about two years now. These people will bend over backward for you. Hands down the best insurance agency in Montgomery County."

Earl Johnson
"I have been working with Peterman Group for the last ten years. I recommend them to all companies I come in contact with. Mike is one of the most responsive insurance agents I have ever dealt with. He usually knows the answers right up front and if he doesn't, he calls me back with the answer promptly. Peterman's staff is top-notch! If there are ever any issues with an insurance company, they are right on top of it and are very personable. If you are looking for one of the best insurance brokers in the country, look no further!"

Jason Stoneback
"This company is by far one of, in not the best, insurance companies I have ever dealt with. Their patience with a growing company and commitment to make sure they have educated clients is comforting. There is always someone to talk to and their resources for a small business are above and beyond awesome."

Militello Painting and Powerwashing
"We have been doing business with The Peterman Group for several years. We are extremely satisfied with the service and the responsiveness we receive. John is always there to answer our questions or requests and everything is done in a timely manner. Couldn't ask for better!"

Lori
"Mike and his team have helped our office with group health insurance needs for many years now. I have been extremely impressed with their ability to communicate well, offer all options, and be responsive to any needs I have throughout the entire year. I highly recommend them."

Matthew Heine
"Lynne and Gina have both been extremely helpful. Without hesitation, they have helped to bridge the gap between our health insurance company and us and explained so many details about our benefits. They have assisted in a timely and very friendly manner and continue to go above and beyond to make our lives easier. Very much appreciated!"

Candace Eirich
"The Peterman Group has helped us with all of our insurance needs since 2000. They are a very professional group with extensive experience. As a small business, we rely on them to help us select the right insurance for our needs. They deal with the insurance companies to resolve any problems which save us time and adds real value to our bottom line."

Rupa T.
"We couldn't be more pleased with the consultation and service provided by The Peterman Group. They provide us with invaluable expert guidance on the many options and decisions we face in an employee health benefit landscape that is in a state of constant change. Once we lock in our plans they are always available to provide helpful assistance to any employee with specific questions or challenges processing claims. They really make it easy!"

Tim Considine
"My fiancée and I moved to PA, a state in which I was a new resident. We had moved recently and needed car insurance for two cars, renters insurance, etc. Monica answered our endless questions in a polite, responsive, and detailed manner. She made us feel comfortable throughout the process and we highly recommend working with The Peterman Group."

Riker Jones
"I have recommended this agency to my family and friends. My agent Monica found great prices for my home and auto insurance!"

Liam Slavin
"Exceptional company with superb insurance services and even better people behind them. I highly recommend them."

Paul Dunman
"The Peterman Group has been very helpful in getting answers to my insurance questions and also helping file appeals and deal with paperwork. Everyone I have dealt with has been very friendly and professional. I have had some issues that took more than two months to be resolved, and they have always followed up to be sure I am satisfied with the outcome, and if there is any else they can help me with. The staff I have dealt with have been very knowledgeable, but if there is something they don't know, they find out. I have been very pleased with everyone."

Elaine Kelly
"I spoke to Lynn Vanfossen on a few occasions and she was extremely helpful. I was very pleased with the outcome of our business."

Diane Boyle
"I love this company. They are very attentive to all of our issues concerning insurance and claims to insurance companies. I have been employed at my current job for ten years and have had The Peterman Group since the first day I was hired. I would not use another company for insurance benefits—the most reliable, honest, and caring company in the business."

Albert Anderson
"I've had a great experience so far with The Peterman Group. They handle the benefits for the company I work for. I've been working with Lynne and she has been great! I am very happy!"

Brian Hirst
"Excellent service! Lynne is absolutely amazing and has been so helpful with all of my questions!"

Kristy DeGuisto
"It was a pleasure working with Monica at The Peterman Group—great auto insurance rates and service."

Sheila Brennan
"It's good to have another set of eyes, especially by someone with experience, look into insurance and medical costs."

Bruce Blue
"Mike and The Peterman Group have been extremely helpful in providing guidance in navigating the complicated healthcare system. They are always very quick to respond and thorough in their guidance!"

Emily Hess
"The Peterman Group benefits experts make navigating the health insurance world easy. They are very thorough when explaining our benefits. Our employees are comfortable calling them directly to ask questions and for help with their claims. I recommend them for your company's needs!"

Covenant Bank
"The Peterman Group is fantastic. They handle all benefits questions/issues professionally with a personal touch so that each employee feels comfortable calling with any problem. As the administrator, they are thorough, with great response time, and overall pleasant with each and every call/email."

Kelli WIlson
"We have been with The Peterman Group benefits for about seven years now and couldn't be happier. Mike and his team are experts at what they do and their customer service is top-notch. I would highly recommend their services to anyone looking for a benefits broker."

Tina Alvarez
"Myself, along with my entire company, highly recommend The Peterman Group benefits for all of your benefit management needs. Madelyne, Mike, and their entire team are always there for us, every second we need them. Our company has approximately 65+ employees enrolled in health, dental, vision, and life insurance, and from beginning to end; it is stress-free with their help. If you're looking for a benefits team to handle everything from beginning to end, then they are the company for you."

Kimberly Gunther
"They helped me so much throughout my pregnancy! Every question or concern I had about what's covered and what's not was answered very quickly. I would highly recommend them for their services!"

Victoria Windfelder
"NRBUSA, Inc. has been working with The Peterman Group for 10 Years. The Peterman Group has been a true partner in providing benefits to our employees, as well as taking care of all our insurance needs. We feel The Peterman Group has proven themselves to be leaders in their field and would highly recommend them to other companies!"

Robin Gibson
"Sourcing our HR responses are almost annoyingly instantaneous, and they couldn't be a nicer group of people. The barrage of questions from my employees is deflected to The Peterman Group, and they take care of literally everything with an encyclopedia's worth of product knowledge."

Ryan Lindstadt
"The folks at The Peterman Group have always been super helpful in navigating the myriad challenges that can arise when dealing with insurance concerns, both before getting treatment and afterward with billing problems. Today you have to do a lot of homework if you want to minimize your risk of surprise bills, and The Peterman Group has always been a good partner/advocate to this end."

Steve Lauver
"The Peterman Group is my lifeline. I'm an HR department of one, and they back me up with my benefits onboarding and my questions. They are quick to respond and have provided me with thoroughly checked out answers."

Beth Meyers
"They make dealing with complicated healthcare issues effortless. I recently tore my ACL, and they took care of managing everything from the ambulance bill (that took over ten months to close) to the surgery bill, so I didn't have to stress at all. I would gladly recommend them to anyone!"

Frank Carmen
"Special thank you to Madelyne Olmo, Mike MacNeal, and Gina Wojcik for always being polite, prompt, and very supportive every time you need them!"

Brandywine Urology
"Always a pleasure to work with. They are very quick to respond and follow through with everything."

ES Arrighi
"We have used The Peterman Group for our company health insurance plans, both traditional and the health savings plans, for over a decade. I personally feel the support from management and staff has been very helpful in both choosing plan types as well as coordinating benefits. We have been very satisfied with the assistance in appeals with the insurance company and the assistance and guidance peterman provided. I like it when a company goes above and beyond in customer service."

Carl Fischer
"Excellent and dependable service, everything you want and need in an insurance company!"

Linda King
"So easy to work with and follow through with everything to the last detail!"

Lucinda Schneider
"We are completely satisfied with Monica Slavin's thorough and courteous service, as well as professional and helpful assistance with our auto and homeowner's policies."

Connie Farrell
"Excellent, professional, and always relatable to the employees! Thanks, Mike and Nicole!"

Anne Murphy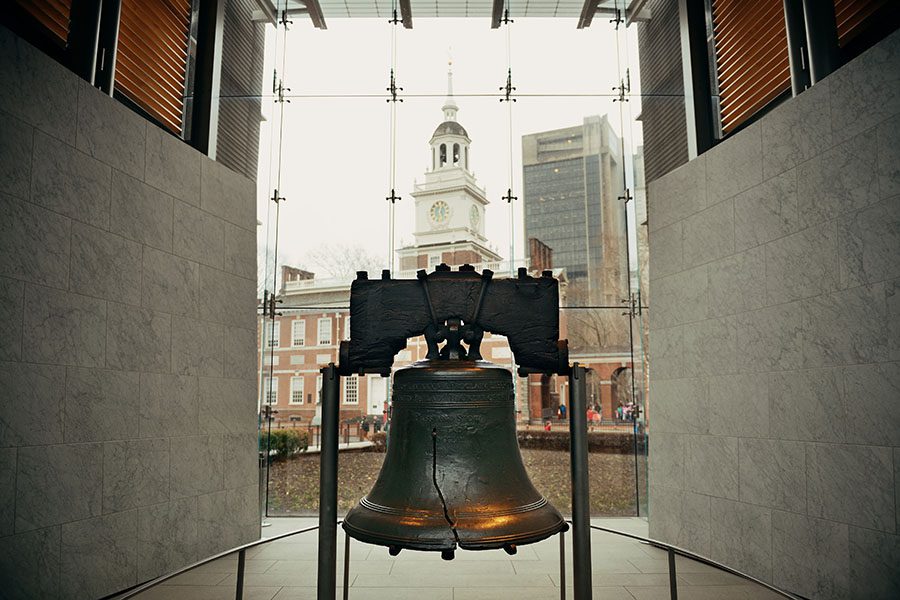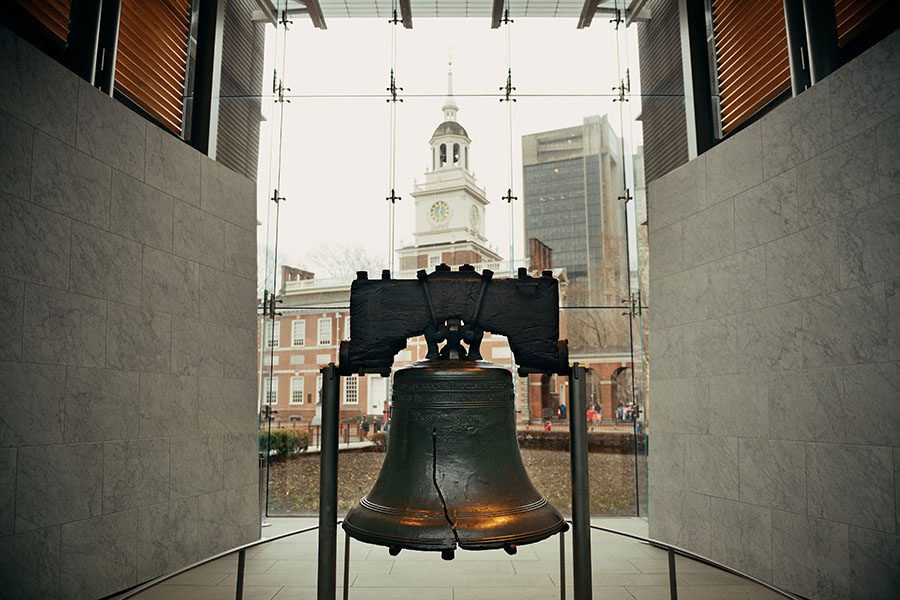 Get Started Today
As an independent agency, we are here to help you find the right coverage.
Get a Quote
  Request an Insurance Quote
As an independent agency, we are here to help you find the right coverage.
Get a Quote
It only takes a minute to get started.
Fill out the form, we'll be in touch.

Go over your options with an agent.

Get the coverage you need.
Would you rather discuss this in person? Get in touch with an agent today!